The Doctor
Dr. Stephen Kelly
Chiropractor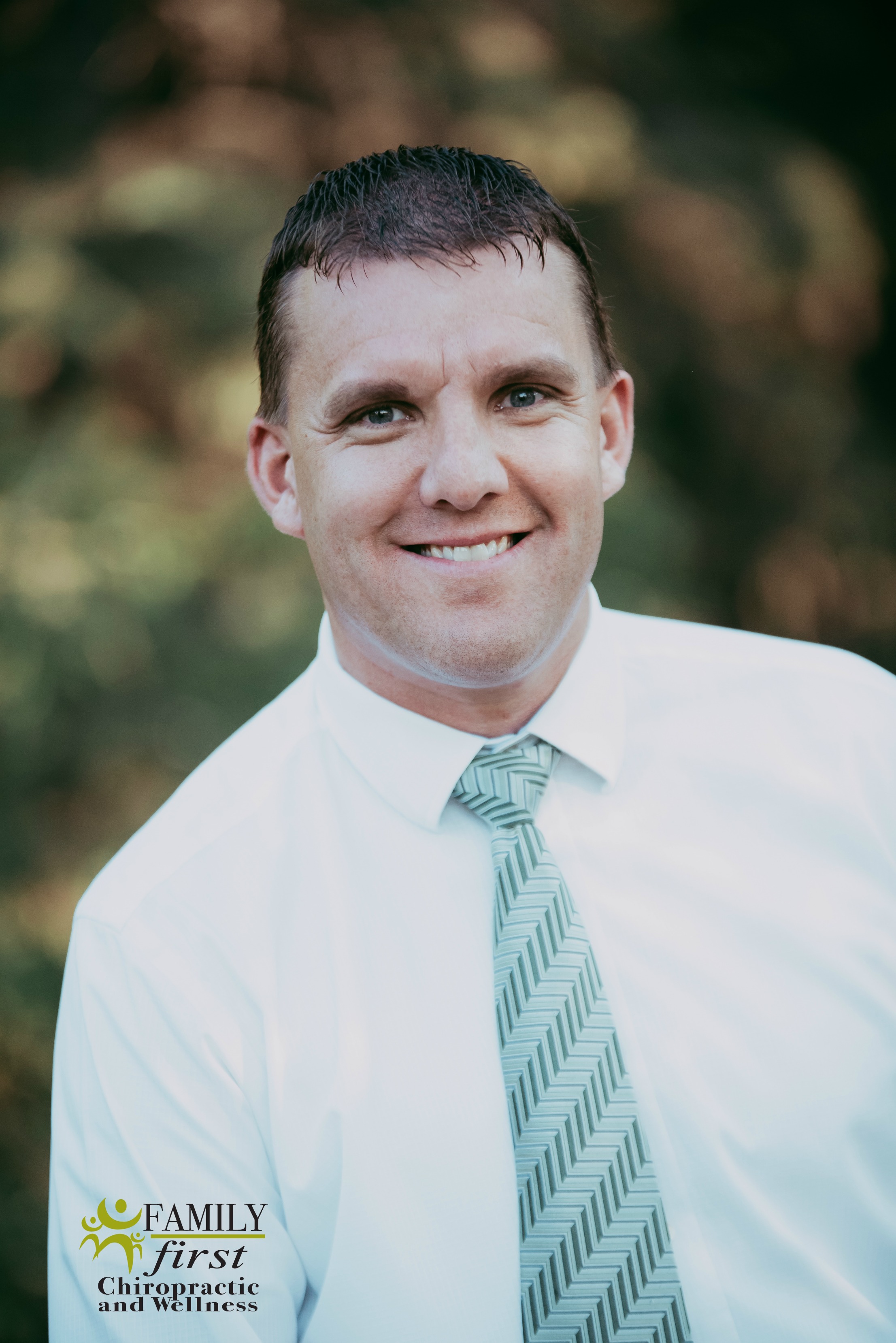 Dr. Stephen Kelly grew up in Red Deer and attended Lindsay Thurber High School. He went to RDC for two years before transferring to the U of A where he graduated with a Bachelor of Science degree. He graduated Summa Cum Laude in 2002 from Palmer College of Chiropractic in Davenport, Iowa and then practiced in Pennsylvania for seven years. He and his wife Trisha decided to move back to Canada to raise their children. Kaitlyn, Ryan and Sarah were all born naturally via midwives with no medication in Pittsburgh, PA. (All three over 9 lbs!)
Dr. Stephen utilizes a wide range of adjustment techniques to help you get better. In addition to traditional Chiropractic care, heutilizes the low force Activator technique and soft-tissue techniques such as Graston and Active Release. Ultrasound and muscle stimulation are used when indicated to speed up healing times. Dr. Stephen is experienced in workers' compensation injuries, motor vehicle accidents and sports injuries, and extremity adjusting. (Just as the spine needs adjusting when misaligned - so do shoulders, elbows, wrists, knees and ankles.)
Chiropractic care for the whole family is important to us at our clinic.
His whole family benefits from regular Chiropractic care. It keeps our nervous systems interference-free, our immune systems strong and we don't seem to get all the illnesses that go around. He has three young children who have never had antibiotics or medicines due in large part to regular Chiropractic care and a sensible diet. Chiropractic adjustments are an essential part of our health and he looks forward to helping you and your family reach your optimal health and wellness.
Thanks for visiting with us today. I look forward to meeting you and seeing how we can help you achieve your individual health goals.
Welcome!
Dr. Stephen Kelly B.Sc., D.C.